Virtual Work and Work-Life Balance for Managers
Gudbjörg Rafnsdóttir

Arnaldur Stefánsson
Abstract
The overall objective of the study is to analyze whether the possibility of working virtually generateswork-family balance and well-being for managers. More specifically, we ask: Does virtual technology make thereconciliation of work and family life easier or more complicated? Does it prolong or shorten the workday?
Are those who have a positive attitude toward the technology more likely to experience well-being than others?An online questionnaire was sent to CEOs and vice CEOs in the 500 largest companies and to heads of thelargest governmental institutions in Iceland. The response rate was 50%. The method of analysis is Fisher'sexact test, binomial test for goodness-of-fit, and logit regressions.The majority of managers say that virtual technology prolongs the workday and around half of them view thereconciliation of work and family life as becoming more complicated. However, they say the reconciliation ofwork and family is becoming easier. Men who say that virtual technology decreases their well-being are morelikely than other men to experience stress, exhaustion, and to find their job demanding. We do not see the sameconnection among women.It is important that human resource managers and those who are responsible for the work environment andoccupational health define a policy about virtual work in order to prevent excessively high workloads and negativeeffects from work to family.
This work is licensed under a
Creative Commons Attribution 4.0 License
.
Journal Metrics
Google-based Impact Factor (2023): 0.81
h-index(2023): 152
i10-index(2023): 1168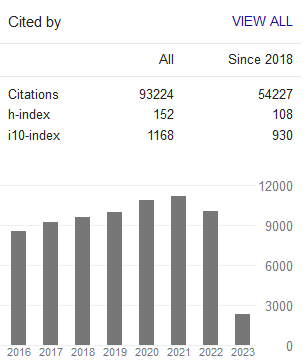 Contact
Stephen LeeEditorial Assistant