Benford's Law and an Analysis in Istanbul Stock Exchange (BIST)
Abstract
Benford's Law, which has a logaritmic base, is a simple but an effective analytical examination tool forresearchers. It makes researchers determine abnormalities in numerical data clusters. Benford's Law as anumerical analytic test is a mathematical comparison which proves unnatural deviations in data analysis. Forthat reason, it has various application areas such as auditing and finance. Investors may use Benford's Law forfinding out financial frauds and abuses. This paper aims to test stock market indexes and stock values in IstanbulStock Exchange (BIST) whether they fellow Benford's Law of Anomalous Numbers or not. All indexes' closingvalues and stocks' closing values, stocks' monthly gains and losses were also examined. In this study, it wasfound that series of monthly gains and losses on the twenty-eight indexes reasonably agree with Benford's Law.
This work is licensed under a
Creative Commons Attribution 4.0 License
.
Journal Metrics
Google-based Impact Factor (2023): 0.81
h-index(2023): 152
i10-index(2023): 1168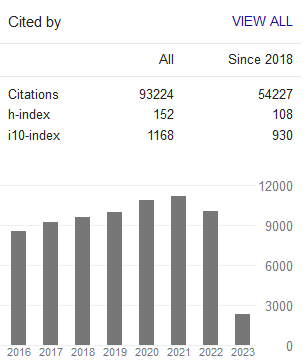 Contact
Stephen LeeEditorial Assistant